With the cold that sets in, re-igniting your heating becomes a necessity. But first, some preparations are essential for each type of equipment. Summary of the right actions to take to restart your heating safely.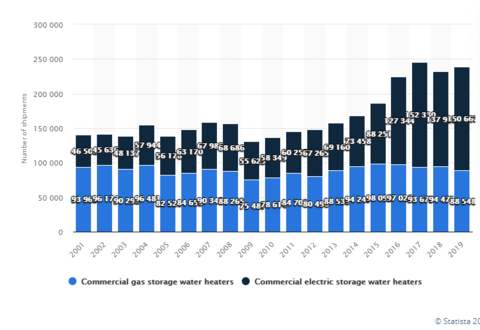 Winter is setting in, sometimes faster than you expected, and you are about to relight your heaters for good. But the maneuver is not trivial! Radiators, fireplaces and boilers were left off, sometimes for more than six months. Certain installations, poorly maintained, even poorly installed or, worse, poorly connected, risk being dangerous - and the figures show it.
In France, during the winter of 2016-2017, more than 3,300 people were poisoned by CO, two thirds of them having been hospitalized as a result. In the event of carbon monoxide poisoning, you have to react very quickly to avoid the tragedy.
Every year, according to CDC at least 430 people die in the U.S. from accidental CO poisoning. Approximately 50,000 people in the U.S. visit the emergency department each year due to accidental CO poisoning.
Where and how do I install my carbon monoxide detector?
Portable heaters can be an efficient way to supplement inadequate heating | Photo @euhomy.com
These figures concern almost all heating and hot water production devices with combustion, whatever their operating energy: natural gas, wood, coal, fuel oil, butane, propane, gasoline or petroleum and electric ... However, they could decrease considerably if a certain number of precautions were taken when they were restarted but also throughout the year.
As a reminder, autonomous smoke detectors (DAAF) are now mandatory in all homes. And they are very easy to install! Carbon monoxide detectors are not yet mandatory, but their installation is highly recommended.
To restart your heaters safely, follow the advice on the following:
Carbon monoxide: where to install my CO detector?
Here are advise for safely using heaters in your home.
Relight your gas or oil boiler
More generally, it is advisable to take out a service and maintenance contract with qualified professionals. They will check the tightness of the tubed flue pipes, the condition of the burner and, of course, the general condition of the appliance.
Ventilation and sealing
Before restarting the boiler for the winter, have the flue pipes checked and maintained by mechanical sweeping. They must be in good condition and connected to the boiler. They must also emerge far from any obstacle that would interfere with the evacuation of the fumes.
Ventilation is also very important: air must circulate properly to enter the boiler and allow combustion of the atmospheric gas burner. Take care therefore to clean the dust and grease which may block the ventilation openings, in particular before putting back into winter service.
Note: the legislation concerning condensing and low temperature boilers has changed. Find out here.
Maintenance of fireplaces, stoves and inserts
To avoid poisoning by fumes, but also by carbon monoxide (CO), it is advisable to have your chimney swept at least once a year - this is moreover compulsory, even if you do not use it regularly. device - and ideally, twice a year. It is also advise to optinin electric fireplace with overheat protection instead of traditional fireplaces.
Use a certified professional, and beware of the abusive ads sometimes displayed in the halls of buildings.
Also ask for "a chimney sweeping certificate specifying [...] the emptiness of the product over its entire length" advises the union of climatic engineering and plumbing coverage companies in United States.
Proof of the compliance of the devices, this document will prove essential in the event of a claim to benefit from your insurance coverage.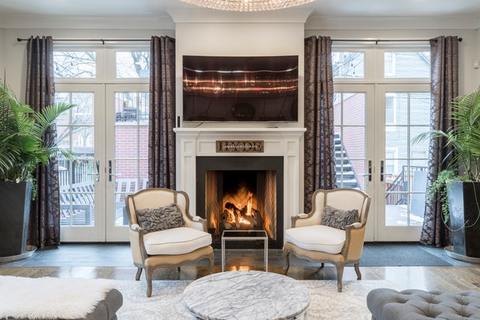 All hot water radiators, whether made of cast iron, steel or aluminum, must be bled once a year before the heating is restarted. The purge makes it possible to check that there is no air in the circuit, but only water. If air is trapped in the circuit, major malfunctions may occur such as noise or even radiators which remain cold in the upper part.
In buildings with central heating, perform this purge systematically when the boiler must be restarted after a long interruption. This is particularly valid in apartments on the highest floors, whose radiators can heat badly if air is present in the circuit.
The purge operation is simple: it consists in using the p systemexisting urge, located either on each radiator in the circuit, or at the highest point of the installation. You can bleed your radiators yourself, by following our advice.
Relight your electric heaters
Electric heaters and convectors require relatively little maintenance. This is the first reason that they are convenient and have safety features in place. Let's give Euhomy fireplaces as an example: they do possess overheat protection features. For general other electric heaters, the main thing is to remember to dust off the air inlets and outlets before relighting them, otherwise they will emit a bad burning smell and diffuse heat less well.
A simple soft or slightly damp cloth is sufficient - of course, avoid soap and water! Repeat the operation a second time in the year, for more efficiency.
Every five years or so, have the interior of the appliance checked by a professional. He can make repairs if necessary.
Heat pumps: some checks are in order
Regarding air / air or air / water aerothermal heat pumps (PAC):
According to the Decree relating to certain refrigerants used in refrigeration and air conditioning equipment (n ° 2007-737 of 07/05/2007) "an annual leak test is compulsory for systems containing a refrigerant charge greater than 2kg (...) '. Carried out by a qualified professional, it will allow you to make sure that everything is working well before restarting.
Read also: Fridge most frequent breakdowns.
However, this does not exempt you from cleaning the outdoor unit in order to remove all obstacles that may obstruct the air circulation, dusting and cleaning the filters of your indoor units with water to ensure the quality of the air blown into your home.