What type and size of the freezer to choose? What is the difference between no frost and static cold? What do the autonomy and climate class correspond to in a freezer? ... We clearly explain the selection criteria, the advantages, and the disadvantages of the different freezers so that you are sure to choose the one that suits you!
Cabinet or Chest: which freezer size to choose?
There are different types of freezers:
The upright freezer, also called vertical freezer, is a narrow and high freezer, organized in sub-compartments and provided with drawers for more comfort of use. It opens in the same way as a fridge.
The chest freezer, also called chest freezer or chest freezer, is a freezer that is spread out this time not in height but in width, and which generally has a large main storage bin and a few baskets for small parts. It opens from above. Larger chest freezers can offer up to 450 liters of storage volume.
The tabletop freezer also called an under-counter freezer, is a mini freezer, which can even be slid under a kitchen counter.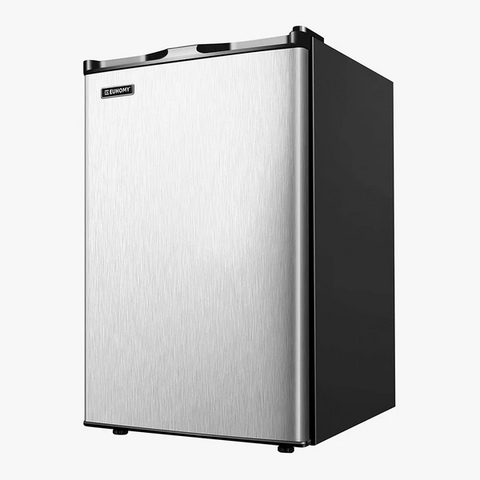 Choose a CABINET freezer if:
You prefer compartments and drawers to store and organize frozen foods
You have limited floor space (ideal in a kitchen)
Choose a Euhomy upright freezer:
Euhomy is also a home of energy-efficient and space-saving mini-fridges, mini–ice makers, and frost-free upright freezers as well. Euhomy aims to enrich small spaces with cutting-edge technology appliances. The capacity starts from 1.1cu to 3.2 cu volume.
Choose a CHEST freezer if:
You need a very large freezer with ample storage space for large bulky items (e.g. if you are a hunter).

You have fewer space constraints because you place it in a cellar, an attic, a garage, a cellar ...
Choose a TABLETOP mini freezer if:
You are just looking for a small extra freezer to complement your fridge
You want to place the freezer under a worktop
Choose a Euhomy mini tabletop freezer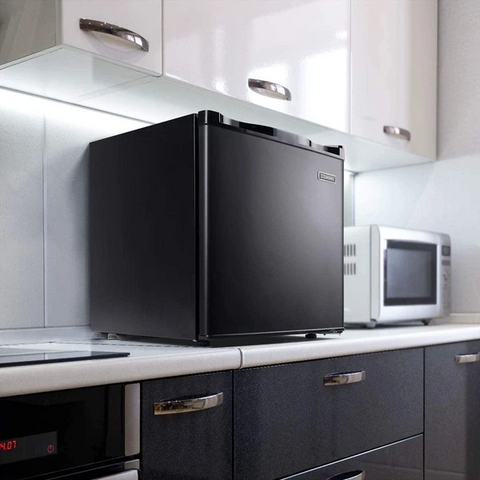 What volume of the freezer to choose from?
To estimate the size of the freezer to buy and the volume adapted to its needs, you must take into account various criteria:
the number of people in the household

in a freezer for 1 person? count less than 150 liters of volume
in a freezer for 2 people? count about 200 liters of volume
in a freezer for 3 people? count about 250 liters of volume
in a freezer for 4 people? count about 300 liters in volume
in a freezer for 5 or more people? count at least 350 liters of volume
But the number of people is only one indicator among many. These volume estimates should be moderated upwards or downwards depending on the use that will be made of the device, and in particular:
the eating habits and lifestyle of the household (a vegetable garden, farm animals, hunting, a strong culinary activity ... or not)
freezing needs (freezing of fruits and vegetables, ready-made meals, or large pieces such as games)
You should know that the trunk is the freezer that offers the greatest volume since it can exceed 450 liters.
Learn more about large-volume refrigerators and freezers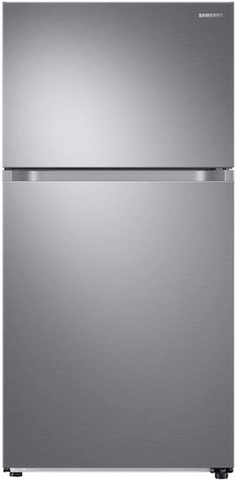 Once you have identified the size and format of the freezer that meets your needs and constraints, it is essential to look next at the level of performance of the different appliances. It is advisable to compare in particular:
The type of cold in the freezer
Freezing capacity
Energy class
The autonomy of the freezer in the event of a power failure
The climatic class of the freezer
Technologies and strengths
A ventilated cold freezer No Frost, MinFrost or static? Comparison and differences
A typical freezer produces frost over time. However, the frost acts as an insulator (it is the igloo effect!): 3mm of frost on the walls thus increases the consumption of the device by 30%.
It should therefore be defrosted regularly. It is generally a chore that we prefer to avoid because you have to turn off the freezer, empty the freezer of all its food, then wait for the frost to melt before putting all the frozen foods back inside.
On the practical side, you should know that the frost that melts turn into water and that it must be recovered in one way or another to prevent it from spilling onto the ground. In terms of food security, we must also ensure that frozen foods do not thaw during the defrosting operation (we can use isothermal bags).
To avoid the inconvenience of manual, defrost freezers, there is a new generation of freezers equipped with technologies that reduce the formation of frost (the Minfrost freezers) to defrost less often, and others that even allow fully automatic defrosting: No Frost ventilated cold freezers. The latter defrost the appliance regularly for you without you having to do anything. So choose the right type of cold for your freezer!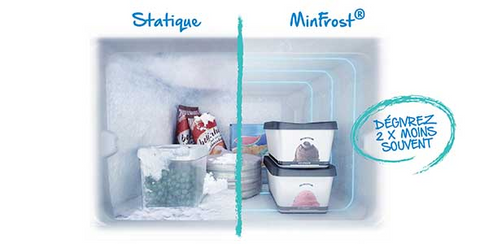 Choose a classic static cold freezer if:
You are ready to defrost the freezer yourself regularly every 3 months (after emptying it)
You don't want it costing you too much
Choose a freezer equipped with MinFros if:
You are ready to defrost the freezer yourself, but only every 6 months
You don't want it costing you too much
Choose a No Frost ventilated cold freezer (automatic defrost) if :
You never want to have to defrost the freezer yourself

You are looking for a high-performance freezer where the temperature drop is faster and more homogeneous throughout the freezer thanks to a fan that diffuses the cold more efficiently.
Freezing capacity
As its name suggests, the freezing power measures the number of kilos of food that each freezer is able to freeze in 24 hours. It is a standardized indicator mentioned on the sheet of all freezers so it is easily comparable, and it should be taken into account if you happen to freeze large quantities at once.
The freezing capacity depends on the freezer capacity: the larger you have a freezer; the more freezing capacity should be. This freezing power matches the stars found on freezers.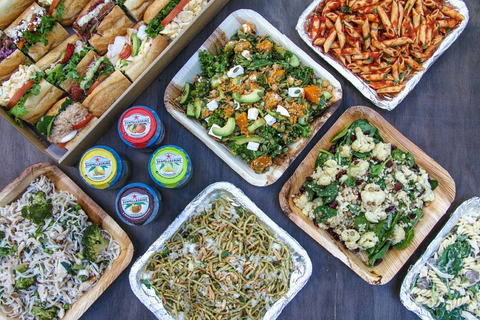 The standard corresponding to the 4 stars imposes the following rule: it is necessary to be able to freeze at least 6.5 kg of product to the heart in less than 24 hours for a volume of 100 liters.
Euhomy freezers offer freezing powers ranging from 4.5Kg / 24h on the 65L model up to 22Kg / 24h on larger models.
Thanks to the rapid freezing function, you can freeze frozen food more quickly when you come home from your shopping or even freeze fresh food faster, which guarantees you a better quality of freezing and better preservation of their vitamins and minerals.
Choosing a freezer that consumes less: comparison between class A + or A ++
The freezer is one of the few household appliances that are always on in the house. It represents on average 5.5% of the house's electricity consumption excluding heating. It is therefore important to buy a device with good energy performance. The energy label makes it easier to compare freezers at this level.
So a class A ++ freezer saves 25% electricity compared to a class A +.
Even though the A + freezers are cheaper to buy, this should be kept in mind when choosing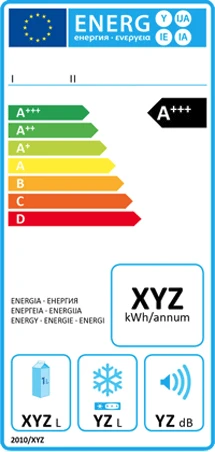 Freezer autonomy in the event of a power failure: the guarantee of your food safety
Once you have placed a quantity of frozen food in your freezer, and carefully frozen the fruit from your garden, a piece of meat, or your well-cooked meals, imagine the tragedy if you discover on your return from vacation that a power failure forces you to throw everything away?
To avoid this inconvenience, Euhomy has developed freezers equipped with high-quality insulation, capable of maintaining the temperature at which frozen food is stored even in the event of a prolonged power failure.
You can find upright freezers offering up to 30 hours of autonomy in the event of a power failure, and even up to 67 hours of autonomy for the most efficient chest freezers equipped with Super Isolation.
Climate class and Freezer Guard
Many people ignore it, but there is a crucial element to always check on the technical sheet of the product before buying: that it is able to withstand variations in ambient temperature in the room where it is going to be positioned.
To be sure, take a good look at the freezer climate class and make sure it fits within the tolerance range you need.
Climate class
Why should we be concerned about respecting this climate class? Because if you expose a freezer to a temperature higher than what it is designed to withstand then it risks over-consumption and causes its motor to overheat. And an excessively cold ambient temperature is not desirable either: it might break down too.
So, if you live in an area where it is hot and you plan to place your freezer in a non-air-conditioned room, choose a tropicalized freezer (ST) that will be able to withstand temperatures up to 42 °.
Conversely, if you want to place the freezer in a room where it can be cold, then choose an extended temperate climate class (N) to withstand low temperatures that can drop down to 10 °.
What if it is less than 10 ° in the room then? ...
Freezer Guard technology -15 ° C
Are you wondering if it is possible to install a freezer in the cellar, garage, or attic where the temperature can be below zero degrees?
Yes, it is now possible in complete safety with the new range of freezers equipped with the technology Freezer Guard. Freezer Guard freezer is indeed designed to function perfectly even when the freezer is subjected to an ambient temperature below 0, and even with negative temperatures down to -15 ° C.
It is really THE ideal freezer for unheated rooms such as the cellar or the garage
The technologies and strengths of freezers
Beyond the performance of the product, the ease of use of a freezer can greatly facilitate everyday life. You will particularly appreciate.
Additional safeguards: Door Open Alarm and lock
 Also, for your safety, some freezers also have two important advantages:
Door Open Alarm
Which warns you with a signal if the freezer door has been closed improperly and has remained open.
The lock
To prevent, for example, the children from having fun opening the freezer door with your back turned.
You will find a wide choice of models equipped with a pretty silver handle with a lock in the range of Euhomy safes.
The assisted opening handles
It allows the door to be opened effortlessly and less stress on the seal for better longevity.
Door opening without overhang
It allows you to install the freezer wherever you want, including against a wall or next to a piece of furniture: the opening is no longer hampered by the release of the door.
The assisted opening handles
It allows the door to be opened effortlessly and less stress on the seal for better longevity.
Door opening without overhang
It allows you to install the freezer wherever you want, including against a wall or next to a piece of furniture: the opening is no longer hampered by the release of the door.
The reversible door: to open on the right and on the left
 The reversible door of the upright freezers allows you to change the opening direction of the door yourself as you please. Thanks to this system, you can adapt your device without constraint to the configuration of your room and install it as you wish, for example, if you are left-handed, or if you want to install it "side by side" next to it. 'a 1-door refrigerator.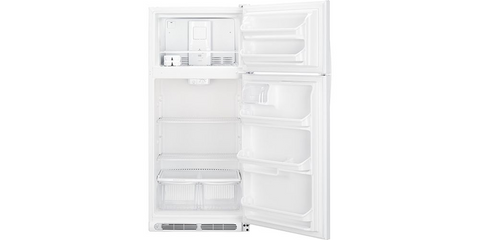 All you have to do is coordinate the openings of the freezer and refrigerator doors that you have placed side by side by reversing the hinges so that the first open to the left and the second to the right. You thus obtain an "American on French style" with really large storage space!
The Maxi Box
A smart compartment in the freezer that transforms two compartments into one, to save 30% of space and to place bulky foods such as games or cakes.
Twist Ice Maker
The Twist Ice Maker allows you to make up to 28 ice cubes at once in a snap and store them in the freezer without them sticking together.
A Design freezer: stainless steel, white or silver-gray?
So that everyone can find the design they want, Euhomy offers its range of freezers in different colors and finishes. Find out:
There you have it; you now know all the criteria for choosing a good freezer.