OUR MISSION:
Create inspiring home appliances for your next convenience
Happiness is always connected with simplicity, quality and convenience. With our modern society, it is inevitable to feel hard and lonely from hardship from outside struggle. But it should never be the same when you arrive home. It is the place to treat yourself and your loved ones better at ease. Friends party is important event in our day life and it shouldn't cost a fortune to feel together with our friends and our clients. Thus, we created Euhomy. We are devoted to create appliances that give the most and the best experience with yourselves, your friends and your business partners. Euhomy Appliances: each product designed is much more complex than it seems. Follow us on a captivating guided tour of our devices and discover how the design of Euhomy products goes beyond appearances. Convenience that opens the way to the future.

Euhomy innovative technologies are aimed at all those who do not want to be satisfied with an ordinary daily life. The brilliant innovations benefiting Euhomy household appliances do not only set new benchmarks in terms of applied technologies. With features that are as captivating as they are intuitive, they literally transform our daily lives.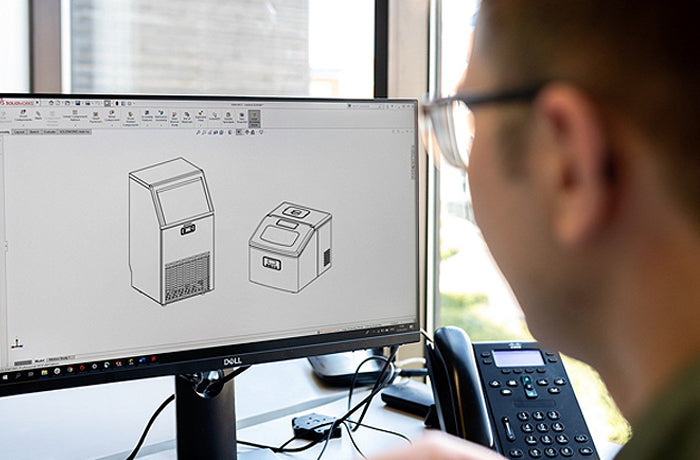 OUR VISION
To solve people's worries about home appliances by giving people stress-free experience of home appliances, make people's life easier and better.
ENSURE THE QUALITY OF EACH PRODUCT
At Euhomy Appliances, we make life better by designing and building the world's best appliances. From design to production to service, our goal is to help people improve their lives at home.We value teamwork, innovation, reliability, speed and, above all, a passion to help people. Each of our appliances is designed purposefully with our consumers in mind.
ENERGY SAVING AND ENVIRONMENTAL PROTECTION
In the production process of our products, Euhomy reduce energy consumption and exhaust emissions as much as possible. We apply methods that are realistic and reliable in technology, economically feasible and reasonable, and acceptable to the environment and society to effectively use energy and improve energy-consuming equipment or processes. Energy efficiency. Euhomy have been working on environmental protection.
At Euhomy Appliances, we make life better by designing and building the world's best appliances.
Leave message
Email Us
Commercial Cooperation